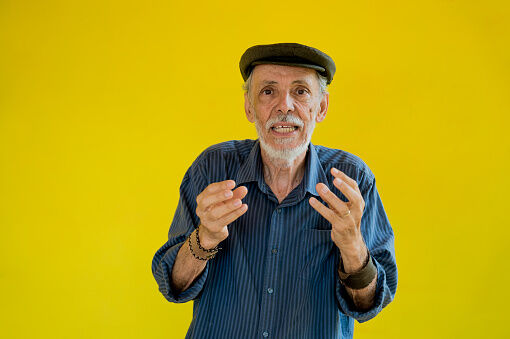 Two Elderly Men Get Into Fight Over Costco Samples
August 03, 2018
Everyone loves free samples, but these grandpas are willing to throw a few punches for them.
Two elderly men got into a fight over Costco free samples
One man kept cutting the other in line for samples, then smacked him in the face
He says he did it because he thought the other man was going to hit him first out of anger
Everyone loves the free samples at Costco, but would you throw a punch for one? That's what happened recently in Greenville, South Carolina, when two elderly dudes nearly threw down. Yes, over the samples!
According to witnesses, an unnamed 72-year-old man cut a 70-year-old man in line while waiting for a free cheese sample at the Costco. Not a big deal, right? But then it happened again in the line for a cheeseburger sample… and that's when things went from Savings Club to Fight Club. The sample server says the line-cutter then smacked the other man in the face.
The line-cutting culprit says he only did it because he thought the other guy was going to hit him first out of anger. Police are still trying to sort out the details, awaiting review of surveillance footage before they make any arrests.
Source: WWAY3

Chuck Britton
Want to know more about Chuck Britton? Get their official bio, social pages & articles on WCVU-FM!
Read more