Woman 'Infatuated' With Columbine Found Dead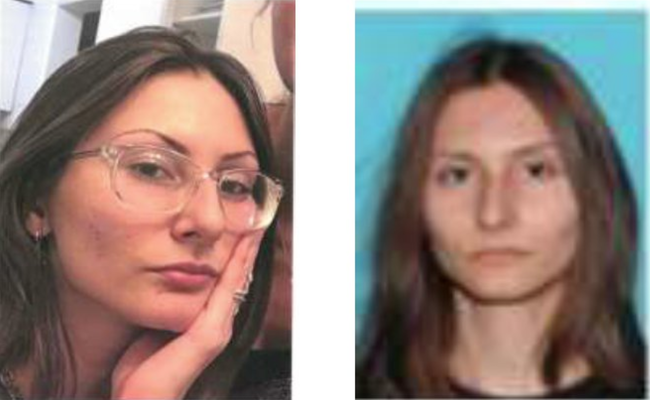 Federal authorities say the 'massive manhunt' for an 18-year-old woman 'infatuated' with Columbine is over and she is no longer a threat.
According to the FBI, a SWAT team and a Clear Creek County snowcat caught Sol Pais, when they came across her near the Echo Lake Campground in the Arapaho National Forest. The search for Pais was concentrated at the base of Mount Evans. The 18-year-old is reportedly dead, a law enforcement source confirmed to CBS.
"There is no longer a threat to the community," the FBI in Denver confirmed in a tweet. Jefferson County, Colorado Sheriff Jeff Shrader told reporters the FBI found Pais dead from an apparent self-inflicted gunshot wound.
A woman hiking in the area told the TV station that she was told to leave the area after a "naked woman matching the description with a gun was spotted in the area running through the woods."
Pais was considered armed and dangerous. Authorities say the 18-year-old from Florida was 'infatuated' with the Columbine high school shooting perpetrators that occurred nearly 20 years ago. Authorities haven't specified what the threats were, only stating that they were 'credible.'
The 18-year-old also kept a journal on a website where she wrote about suicide, guns and "plans" she was making. The journal includes descriptions of loneliness and feeling out of place. The journal entries date between June 2018 and March 30, 2019.
"I wish I could get a gun by the end of the summer," one entry reads. Another entry describes a dream, "Had a dream last night about the future and it was eye opening. Was only a week away from the day and I had my [expletive] shotgun..."
Pais was reportedly obsessed with the 1999 Columbine high school shooting in which 13 people were killed by two gunmen. Authorities said they believed Pais posed a "credible" threat to schools in the Denver-area. Several school districts were closed on Wednesday while authorities searched for the woman.
Original story from this morning follows below:
Local and federal authorities in Colorado are conducting a 'massive manhunt' for an 18-year-old woman who they made unspecific, but credible threats and is "infatuated" with the 1999 school shooting at Columbine High School.
"This has become a massive manhunt and every law enforcement agency is participating and helping in this effort," Dean Phillips, special agent in charge of the FBI in Denver, told reporters late Tuesday evening.
Sol Pais, 18, has been identified as the young woman who made undisclosed, but 'credible' threats after traveling to Denver from Miami Monday night, Phillips said. The threats come just days before the 20th anniversary of the attack at Columbine high school that left 13 people dead.
Authorities say once Pais made it to Colorado, she immediately went to a store where she purchased a pump action shotgun and ammunition. She was last seen in the Denver foothills and is considered extremely dangerous, authorities added. The FBI's Denver office tweeted an image of Pais, writing that authorities were operating out of "an abundance of caution" and that the threat was "not isolated to one school or individual."
"Her comments, her actions that we have heard about from others tend to cause us great concern that she may pose a threat to a school," Phillips said.
More than 20 schools in the Denver area went into 'lockout' for about three hours Tuesday afternoon once the threats were deemed credible. All schools in the Denver area have been urged to tighten security Billinger said. Some schools began releasing students yesterday after additional security was called in. Many schools cancelled evening activities or moved them to a different location.
Several school districts in the Denver area, including Denver Public Schools and Jeffco Public Schools, announced they would be closing schools Wednesday while authorities searched for Pais.
Other school districts have closed including the Douglas County School District, the Aurora Public Schools and Cherry Creek Schools.
Pais is 5'5" and was last seen wearing a black t-shirt, camouflage pants and black boots. She is also a senior at Miami Beach Senior High School, Daisy Gonzalez-Diego a spokeswoman for Miami-Dad County Public Schools told CNN.
"We are fully assisting the FBI in their investigation," Gonzalez-Diego said. "The threats appear limited to schools in Colorado."
The threats come just days before the 20th anniversary of the Columbine High School Shootings, in which two teenage gunman attacked the high school on April 20, 1999. Twelve students and one teacher was killed in the attack.
Authorities said they do know know if Pais has any connections with Colorado. Anyone with information about Pais' whereabouts is asked to call (303) 630-6227 or email denverfbitips@fbi.gov.
Photo: Federal Bureau of Investigation